November Hurricanes
6:30PM EST Update 11 November 2020
Eta is moving up just west of Tampa tonight, around 60mph winds, and some surge has been seen in Sarasota to Tampa, some tornadic action, but in general so far so good. So far 18,632 outages have been reported.
8:00AM EST Update 11 November 2020
Reports from a NOAA Hurricane Hunter aircraft and Doppler radar data indicate that Eta has re-strengthened into a hurricane offshore the southwestern coast of Florida, with maximum sustained winds of 75 mph (120 km/h), with higher gusts.
8:00AM EST Update 10 November 2020
Tropical Storm Eta is a little better organized this morning, now with 60mph winds. It is expected to stall out today then start moving back generally north all while bringing occasional heavy bands of rain across Florida off and on through the next several days. The forecast track has it slowly dying out as it moves north due to dry air and increasing shear. A weaker storm in this situation would likely be more like this cone, but if Eta strengthens more than expected this may shift back more to the northeast, so it's still worth watching especially since the latest radar and satellite suggest it may be drifting or reforming back a bit to the northeast .
Also Subtropical storm Theta has formed in the East Atlantic and is moving out to sea. There is also an area in the Caribbean with a 70% chance to develop.
11:15P EST Update 8 November 2020
Eta makes landfall in Lower Matecumbe Key, FL as a 65mph tropical storm. Tropical Storm Eta is moving over the Florida Keys now, and forecast to become a hurricane as it moves away from the Keys, it is forecast to meander in the Gulf for a few days before bending back toward Florida.
11:30AM EST Update 7 November 2020
Eta is once again a tropical storm, with winds of 50mph (Based on a special advisory issued on recon findings). Tropical Storm watches have been extended north along the Florida east
coast from Sebastien Inlet to the Brevard/Volusia county line and on the west coast Florida west coast north of Bonita Beach to Englewood.. The watches the east coast north of Golden Beach Florida to the Brevard/Volusia county line and the west coast north of Chokoloskee to Englewood and also Lake Okeechobee.
Tropical Storm Warnings replaced the watches in from Golden Beach to Chokoloskee, including Florida Bay, and The Florida Keys.
WInd is slowly starting to pick up in Florida, but it's not directly related to Eta yet, but it is impacted by the fringes and outer rush in.
11PM EST Update 6 November 2020
Tropical Storm watches are now up for the coast of South Florida from Jupiter Inlet southward on the east coast and from Bonita Beach southward on the west coast, including Lake Okeechobee. Also included in this watch are the Florida Keys from
Ocean Reef southward to the Dry Tortugas, including Florida Bay.
The northwestern Bahamas area also under a Tropical Storm Watch, including the Abacos, Andros Island, Berry Islands, Bimini, Eleuthera, Grand Bahama Island, and New Providence.
Eta is expected to regain tropical storm strength overnight tonight, there remains a small chance that it may regain hurricane strength, but it's more likely to turn subtropical making a very ugly few days in Central and Southern Florida next week.
10PM EST Update 5 November 2020
Eta is back over the water and much weaker, and the forecast has it near the Keys Sunday evening, tropical storm watches could go up tomorrow night or Saturday for parts of that area. The forecast remains very difficult with strong trough interactions, but may become slightly more clear tomorrow.
Original Update
Hurricane Eta is rapidly strengthening this morning and likely will hit Nicaragua as a category 4 or 5 hurricane, along with very slow movement, it is likely to be a catastrophic event for the Central American country, and neighboring Honduras as well.
Beyond this it or a spin off may re-emerge in the Caribbean so there may be more to come.
Eta Event Related Links
Flhurricane Satellite Floater Animation of of Eta - New for 2018


Animated Skeetobite Model Plot of Eta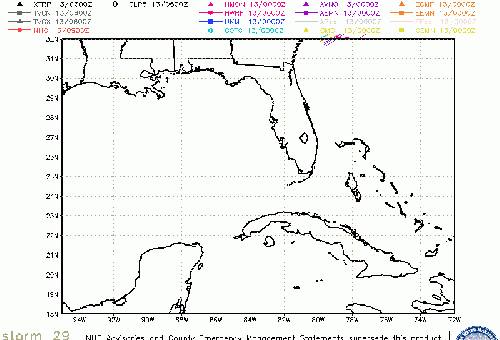 SFWMD Model Plot (Animated Model Plot) SFWMD Hurricane Page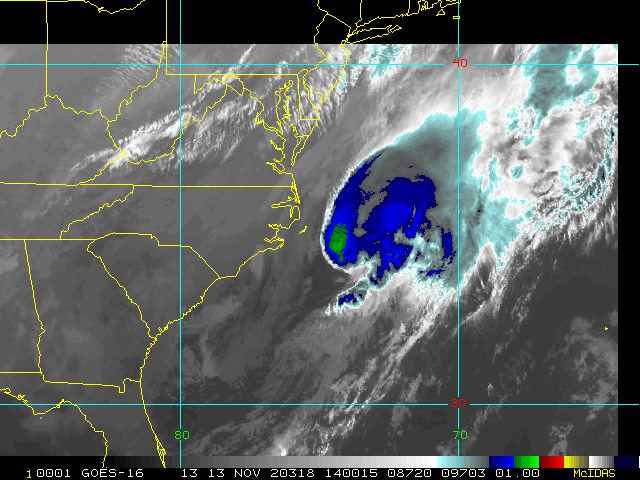 Clark Evans Track Model Plot of Eta (Animated!) Model Plots in Google Earth - In Google Maps
Clark Evans Intensity Model Plot of Eta (Animated!)
Clark Evans Top 10 Analog Storms for Eta
More model runs on from RAL/Jonathan Vigh's page
NRL Info on Eta -- RAMMB Info
COD Atlantic Satellite View


Theta Event Related Links

Flhurricane Satellite Floater Animation of of Theta - New for 2018


Animated Skeetobite Model Plot of Theta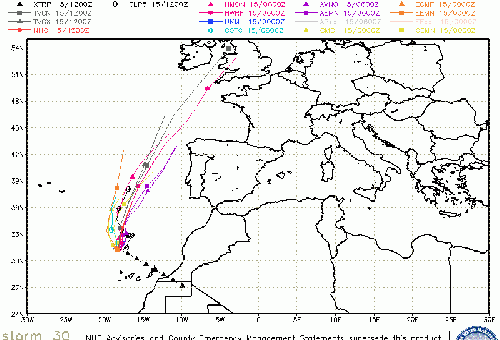 SFWMD Model Plot (Animated Model Plot) SFWMD Hurricane Page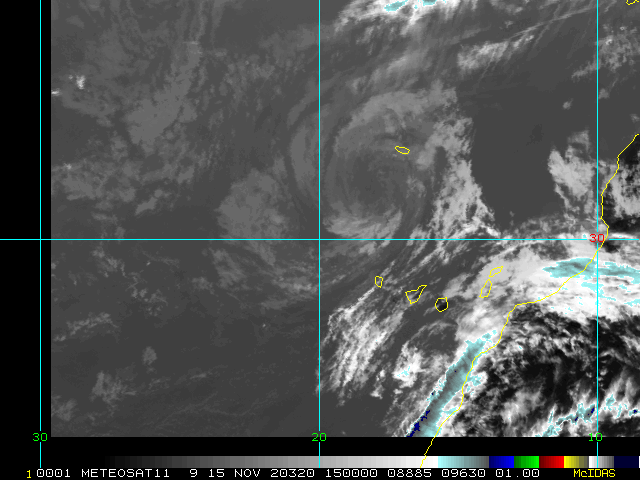 Clark Evans Track Model Plot of Theta (Animated!) Model Plots in Google Earth - In Google Maps
Clark Evans Intensity Model Plot of Theta (Animated!)
Clark Evans Track Plot of Theta
Clark Evans Top 10 Analog Storms for Theta
More model runs on from RAL/Jonathan Vigh's page
NRL Info on Theta -- RAMMB Info
COD Atlantic Satellite View


Iota Event Related Links

Flhurricane Satellite Floater Animation of of Iota - New for 2018


Animated Skeetobite Model Plot of Iota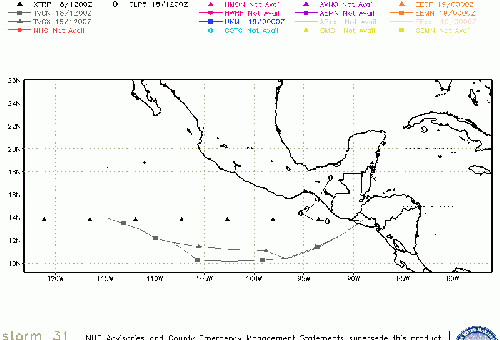 SFWMD Model Plot (Animated Model Plot) SFWMD Hurricane Page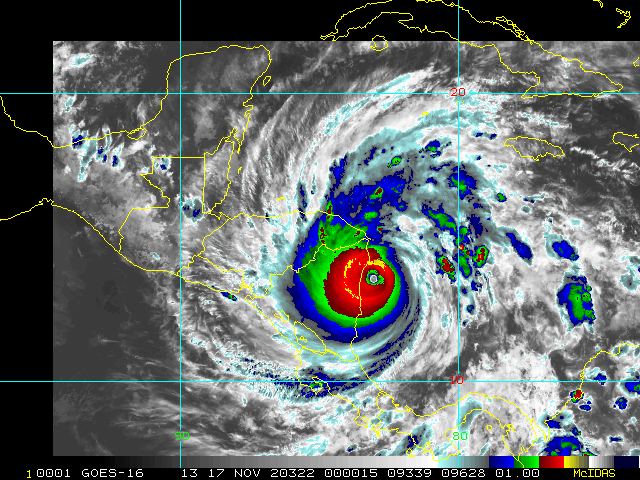 Clark Evans Track Model Plot of Iota (Animated!) Model Plots in Google Earth - In Google Maps
Clark Evans Intensity Model Plot of Iota (Animated!)
Clark Evans Track Plot of Iota
Clark Evans Top 10 Analog Storms for Iota
More model runs on from RAL/Jonathan Vigh's page
NRL Info on Iota -- RAMMB Info
COD Atlantic Satellite View


Eta Forecast Lounge

East Florida Links Southeast Composite Radar Loop (Latest Static) South to North:
Key West, FL Radar Long Range Radar Loop (Latest Static) Base (Static) 1 HR Rainfall (Static) Storm Total Rainfall (Static)
Miami, FL Radar Long Range Radar Loop (Latest Static) Base (Static) 1 HR Rainfall (Static) Storm Total Rainfall (Static)
Melbourne, FL Radar Long Range Radar Loop (Latest Static) Base (Static) 1 HR Rainfall (Static) Storm Total Rainfall (Static)
Jacksonville, FL Radar Long Range Radar Loop (Latest Static) Base (Static) 1 HR Rainfall (Static) Storm Total Rainfall (Static)

Caribbean/South East Coast Satellite Imagery

SFWMD Radar Loop of South Florida with storm Track

SFWMD Full Florida Radar Loop with Storm Track

Area Forecast Discussions: FLorida Keys - Miami/South Florida - Melbourne/East Central Florida - Jacksonville/Northeast Florida -

Northeast Gulf Links Southeast Composite Radar Loop (Latest Static)
Tampa Bay, FL Radar Long Range Radar Loop (Latest Static) Base (Static) 1 HR Rainfall (Static) Storm Total Rainfall (Static)
Key West, FL Radar Long Range Radar Loop (Latest Static) Base (Static) 1 HR Rainfall (Static) Storm Total Rainfall (Static)
Mobile, AL Radar Long Range Radar Loop (Latest Static) Base (Static) 1 HR Rainfall (Static) Storm Total Rainfall (Static)
Tallahassee FL Radar Long Range Radar Loop (Latest Static) Base (Static) 1 HR Rainfall (Static) Storm Total Rainfall (Static)
Northwest Florida Radar Long Range Radar Loop (Latest Static) Base (Static) 1 HR Rainfall (Static) Storm Total Rainfall (Static)
Gulf of Mexico Satellite Imagery
SFWMD Full Florida Radar (Includes east LA, MS,AL) Loop with Storm Track
Area Forecast Discussions: New Orleans - Mississippi/Alabama/Pensacola - Panhandle/Tallahassee - Tampa/West Central Florida
Southwest Florida (Naples/Ft.Myers) Area Media:
WCCF News Radio 1580 Port Charlotte
Naples Daily News
Tampa Area Media:
Tweets by cfhc