First Day of the 2023 Atlantic Hurricane Season Kicks Off with 91L
Posted: 11:16 AM 01 June 2023 | | Add Comment
2PM ET Update 2 June 2023
TWO went on an intensifying "spree" this morning and by early afternoon NHC had confirmed that the cyclone has become our second storm and first name of the 2023 Atlantic Hurricane Season, Arlene.
Arlene is forecast to be short-lived as conditions probably become hostile over the weekend along its expected southerly to southeasterly track. If the low isn't wiped out, there may be some opportunity for some sort of reformation or reorganization early next week (Lounge speculation at this point)
6PM ET Update 1 June 2023
This afternoon sufficient convection and improved banding continued to persist. In addition, recon and microwave passes confirmed that a well-defined and closed low has formed with 91L, and as such, on the first day of the 2023 Atlantic Hurricane Season we also have a newly-minted T.D., actually TD 2, as an unnamed subtropical storm formed way back in January and was designated during post-analysis.
TWO is expected to continue to strengthen and become a named storm within the next 12-24 hours before weakening due to a forecast substantial increase in northerly shear. The first name on the list this year is Arlene.
Original Update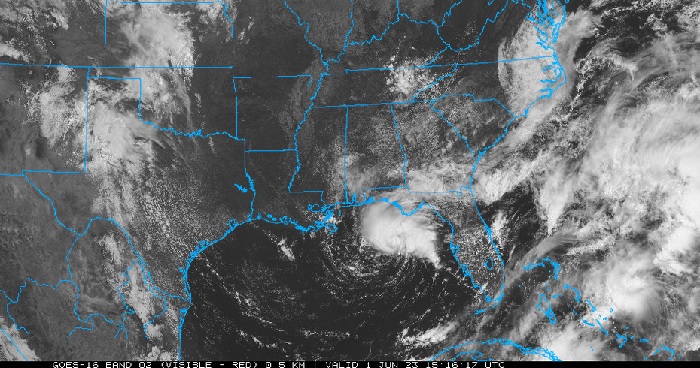 Above: Visible image of 91L at 11:16 ET
The official start to the 2023 Atlantic hurricane season begins with a well-defined, formerly non-tropical low pressure system in the northeastern Gulf that continues organizing, and has a solid shot of becoming our first named storm later today or Friday. NHC Invest tagged this feature yesterday, and recon is set to investigate within a few hours.
Tweets by cfhc