June Gulf System
Posted: 10:27 AM 12 June 2021 | | Add Comment
8AM EDT June 14 2021 Update
3 Areas in June is unusual, however, there is Invest 93L off the Carolina coast that ramped up quickly overnight and now has a 70% chance to develop as it it moves away from land. It seems likely to develop into a short lived subtropical or tropical System, and could become Bill later today.
92L, the area in the Bay of Campeche, has a 60% chance to develop over the next 5 days, and has the potential to organize and cause a large rain event in the north Gulf coast, particularly east of where the center would eventually cross.
The area in the far east Atlantic, is much less likely to develop, but the potential is still there, at 20% over the next 5 days.
Original Update
The area in the Bay of Campeche along the southwestern Gulf of Mexico now has a 40% chance to develop over the next 5 days, and a 10% chance within the next 48 hours. It's likely going to be mostly a rain event. With the overall pattern and the winds at higher levels in the atmosphere, if anything develops, it likely would be a sheared system with most of rain and convection to right of the center. Still worth watching for those along the northern Gulf coast for late this coming week into next weekend.
For those in Mexico, it will bring a lot of rain as it tries to consolidate.
Currently there is no invest area for this system. The forecast lounge is discussing the longer range models on it.
Invest 92L Event Related Links
Flhurricane Satellite Floater Animation of of 92L - New for 2018


Animated Skeetobite Model Plot of 92L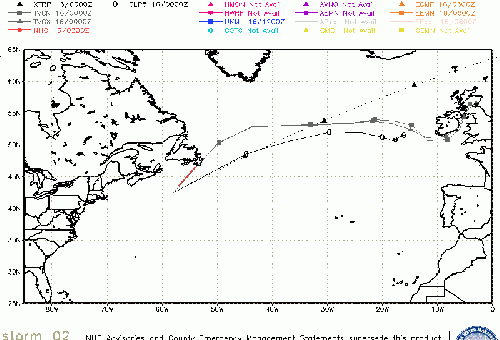 SFWMD Model Plot (Animated Model Plot) SFWMD Hurricane Page

Clark Evans Track Model Plot of 92L (Animated!) Model Plots in Google Earth - In Google Maps
Clark Evans Intensity Model Plot of 92L (Animated!)
Clark Evans Top 10 Analog Storms for 92L
More model runs on from RAL/Jonathan Vigh's page
NRL Info on 92L -- RAMMB Info
COD Atlantic Satellite View


Invest 93L Event Related Links

Flhurricane Satellite Floater Animation of of 93L - New for 2018


Animated Skeetobite Model Plot of 93L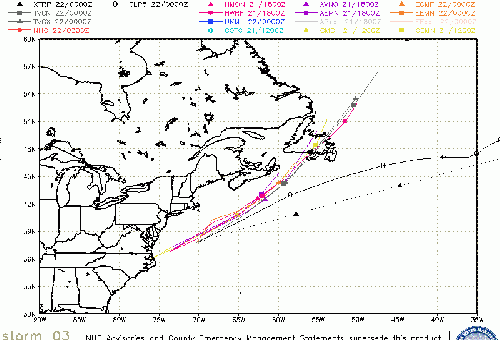 SFWMD Model Plot (Animated Model Plot) SFWMD Hurricane Page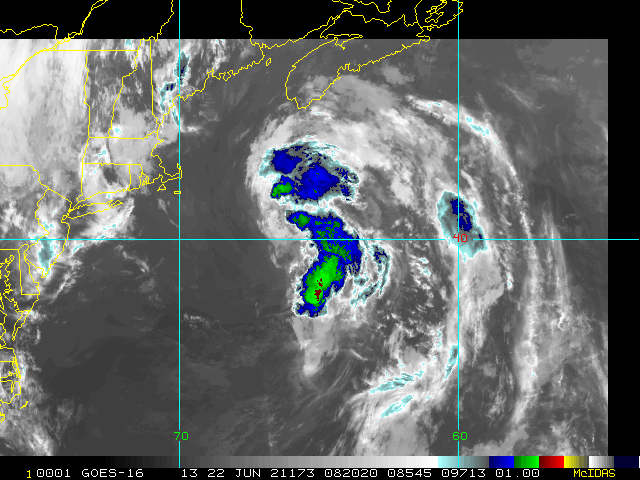 Clark Evans Track Model Plot of 93L (Animated!) Model Plots in Google Earth - In Google Maps
Clark Evans Intensity Model Plot of 93L (Animated!)
Clark Evans Top 10 Analog Storms for 93L
More model runs on from RAL/Jonathan Vigh's page
NRL Info on 93L -- RAMMB Info
COD Atlantic Satellite View


North Gulf Links North Gulf/Southern Mississippi Valley Composite Radar Loop (Latest Static) East to West:
Mobile, AL Radar Long Range Radar Loop (Latest Static) Base (Static) 1 HR Rainfall (Static) Storm Total Rainfall (Static)
New Orleans, LA Radar Long Range Radar Loop (Latest Static) Base (Static) 1 HR Rainfall (Static) Storm Total Rainfall (Static)
Lake Charles, LA Radar Long Range Radar Loop (Latest Static) Base (Static) 1 HR Rainfall (Static) Storm Total Rainfall (Static)
Houston/Galveston, TX Radar Long Range Radar Loop (Latest Static) Base (Static) 1 HR Rainfall (Static) Storm Total Rainfall (Static)
Gulf of Mexico Satellite Imagery
Area Forecast Discussions: Mississippi/Alabama/Pensacola - New Orleans, LA - Lake Charles, LA - Houston/Galveston, TX

Tweets by cfhc